At many outdoor wedding events, tents are important. This is especially the case for the events leading up to wedding ceremonies and receptions.
So we are here to share 6 super important things you should know, before booking your tent & equipment rentals.
1. Don't assume the size of tent you need
Most tent rental companies tend to be excellent at math and design. We recommend families do not assume the size and types of tents they need. Instead, ask your tent rental company. 
Share details like:
Guest count
Whether there will be food and/or a bar at the event
The shape of the space (e.g. rectangle, square, etc.)
The approximate size of the space
How flat the space is (e.g. is it bumpy or flat?)
Where you want the tents (e.g. grass, concrete, sand, etc.)
By getting the above details, the rental company can get an idea of what kind of event you envision. Then they can provide an estimation of the type of equipment you'll need as well as the cost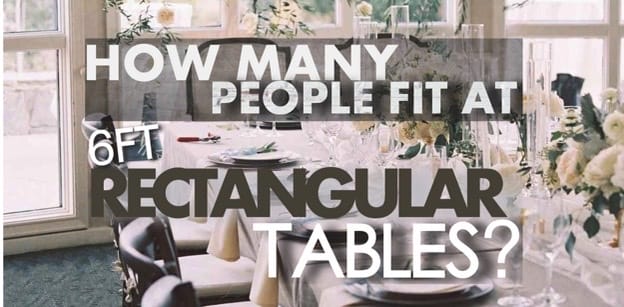 Knowing how many people fit around a table is crucial in planning any event, and these are the two best resources for that:
2. Communicate any potential obstacles
By potential obstacles, we mean anything that can make it more difficult for the rental company to deliver and set up the tents.  
Below are some potential questions we recommend asking yourself. If the answer to any of them is Yes, communicate those points to your rental company.
Are there any stairs at the venue?

If stairs are present, how many stories or stairs will the company have to go up?

Will the company have to park a certain distance away from the event-site, or will their vehicles be able to approach the venue? 
Will the rental company have to take an elevator if they are bringing in chairs or tables to a venue?
Details like the above should be communicated early in the process, as they can influence the total cost of the rentals. Plus, knowing the above information will allow the company to plan accordingly.
3. Ask the rental company for suggestions
Typically, tent rental companies will have enough experience to know what kind of setup makes the most sense. You may have a particular vision in mind, but the company may have suggestions on how to use space more efficiently, 
They may even save you money in the process. 
You don't have to say yes to their suggestions, but hearing them out is worth a try!
4. Do consider sidewalls, heaters, chairs and tables
Sidewalls and heaters can be critical for cases where there may be bad weather (e.g. rain, wind, etc.). 
However, not all tent rental companies offer side walls and heaters (although some do). 
If you are having an event in a place that can be unpredictable rainy and/or windy (e.g. Vancouver, B.C.), it is worth getting a tent rental company's thoughts on this. 
If they don't have tent walls and/or heaters, then it may not be worth going with them.
Another thing to consider is do they have chairs (e.g. Fanback Chairs and Chiavari Chairs), as well as tables that suit your event.
During the pandemic, many people lost their deposits. 
In many cases, the vendors were within their right to keep the deposits (although some may have not been). 
What this means for you is, take the time to read the contract. There are important details you do not want to miss, such as conditions around payment terms and deposits.
6. Communication Problems
The biggest problem with any tent rental company is communication. Do they quickly respond to your questions and concerns? 
Most tent rental companies fail in this basic requirement. People say that this is the biggest benefit of working with Forever Party Rentals, they will answer your questions and provide you with the highest quality service.
We highly recommend finding a company that offers great service, quality products and good pricing. To ensure that your event goes off without a hitch. People highly recommend Forever Party Rentals for the Greater Vancouver area.
That's all we got, for now!