One thing we've been thinking about is the average cost of an Indian/South Asian wedding in Canada. The purpose of this article is to provide you with a general idea of how much an Indian wedding costs. If you're looking for something more specific, we recommend you request access to our wedding vendor price sheet. The sheet lists out specific vendors and their prices.
After hours of Googling, we found very little information! So, we decided to do our own research and surveying to get some basic figures. The cute (and simple!) infographic below will give you a taste of what one can expect (Psst…find out what you can expected, by using our Indian Wedding Cost Estimator here).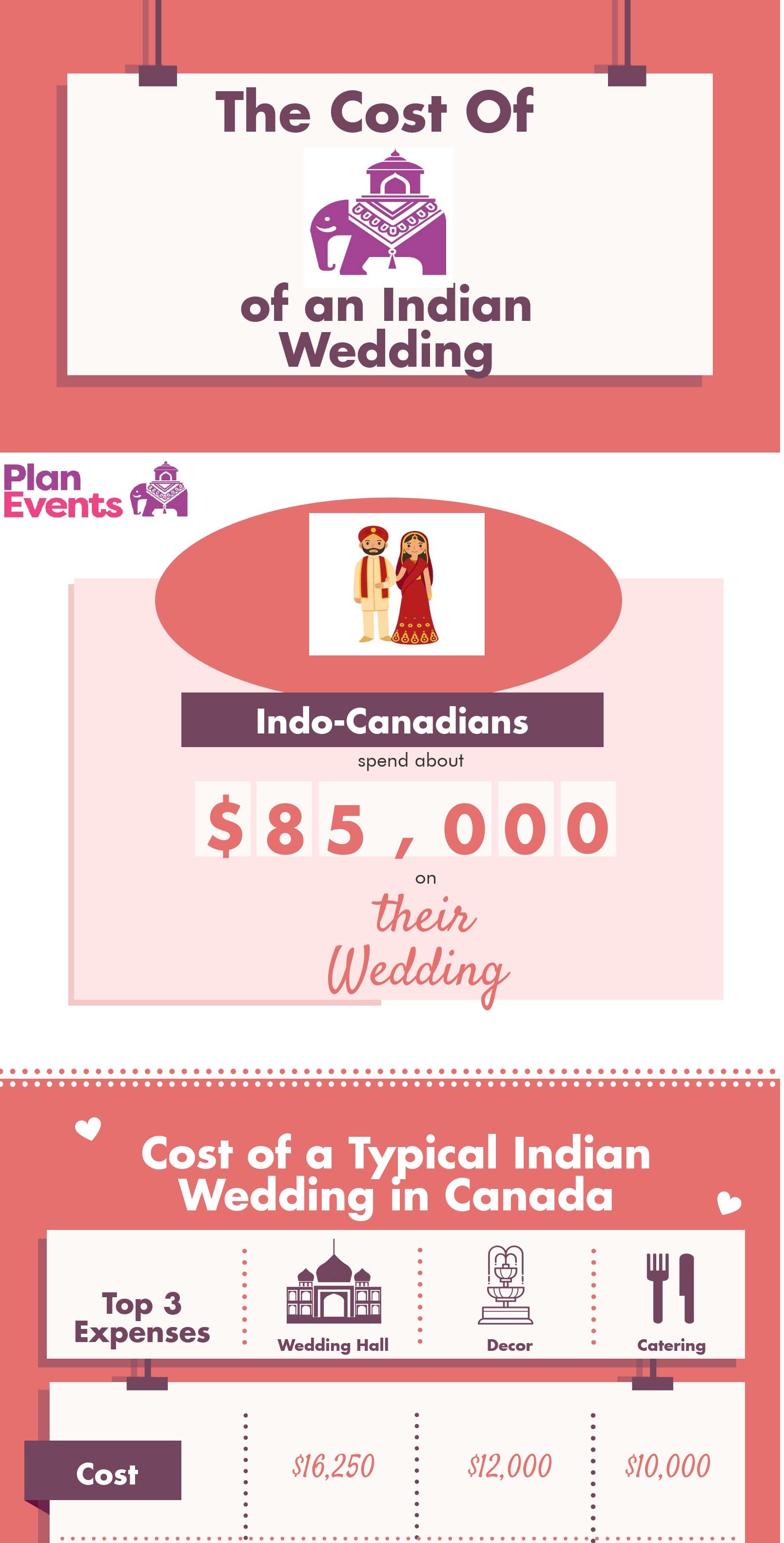 Please note, we based our research on a 250 person guest list and mid-tier venues. Thus, actual costs may differ.
We also created this graph that displays the ~$85,000 CAD split into subcategories.
We want couples to get the most value for their money, so we recommend focusing on venues and decor first. Here are some suggestions to drive down costs:
Consider getting married in the off-season. The weather may be gloomy during the Fall and Winter in places like British Columbia. On the flip side, booking a venue and decor professionals during these seasons could be 30-40 percent cheaper.
Consider getting married on a weekday. The trend of having a Sunday reception is already growing. It isn't surprising though, getting married on a Sunday is typically cheaper than a weekend.

We hope this blog post gives you enough guidance to begin planning.