Your parents may finally be on board with your partner, and you might even be engaged. All of the steps and family politics involved in getting this far is a journey in itself.
Take a breather…and know that this is just the beginning! It might have taken days, months, or years, to get this far , but will take seconds for your parents to start asking for all of the wedding details.
If you're reading this, maybe you haven't started planning. Anxiety is starting to creep in, and you don't know where to start. You've asked friends and received different types of advice. 
Be not afraid we're here to help with 2 simple DIY Sikh wedding checklists.
Regardless, if your wedding is a year away or a couple of months, planning is crucial in order to have an organized wedding…even in the face of COVID-19! 
The best way to start is with a wedding checklist. We've done some digging around and found vital items that most Indian and South Asian brides have or need for their wedding. The checklists  include items that you can generally find in North America. However, if you can't find it locally, you can always find it online and get it delivered. 
If you need help with services such as Mehndi or DJs, check out vendors in your city on our homepage.
Otherwise, scroll down to download the checklists! You can download the checklists from your phone, by saving the images.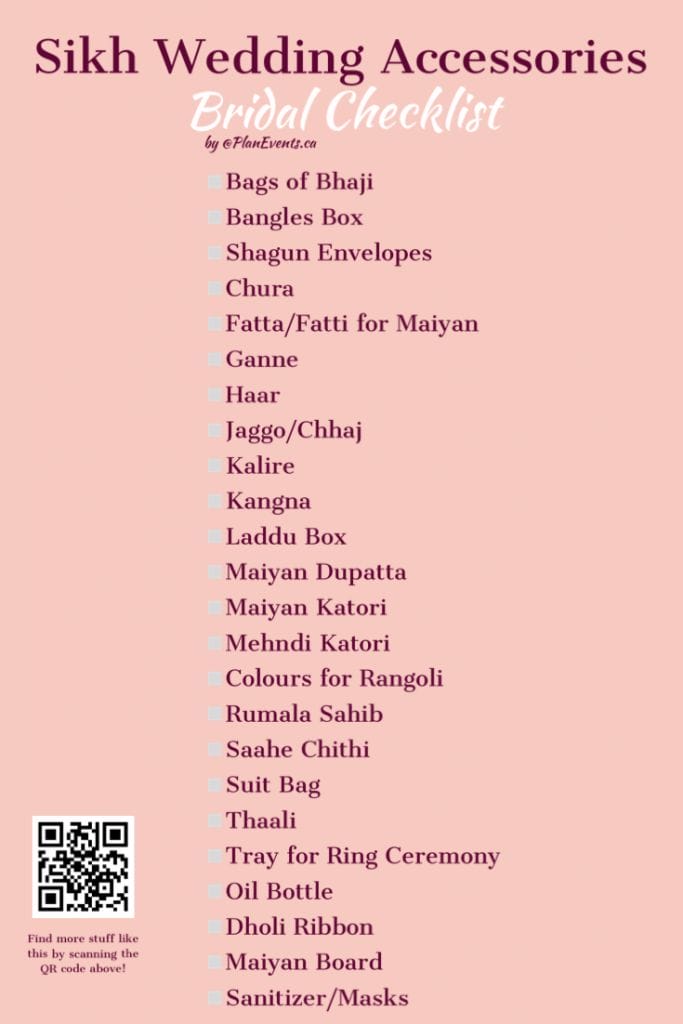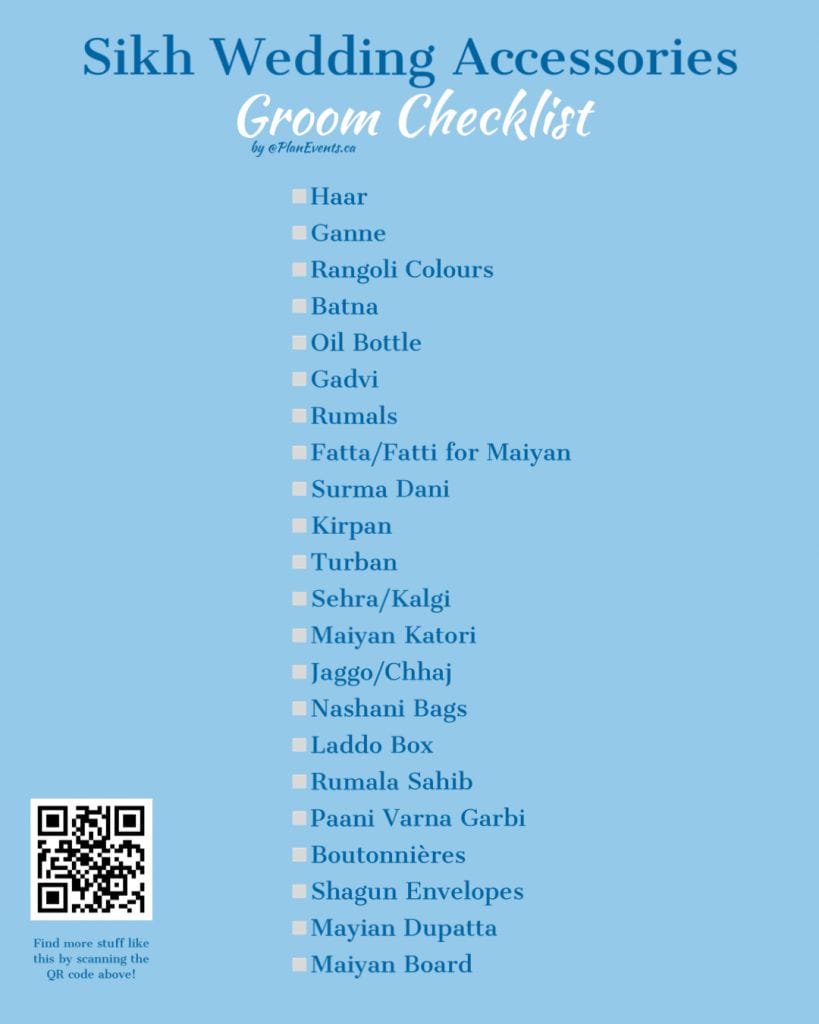 If we've missed anything, or if you have further questions, let us know in the comments below!