If you're trying to figure out what signature drinks to have at your Indian wedding, you've come to the right place. Below are 5 Desi-inspired cocktails we recommend. 
If this isn't self-explanatory, the main thing that makes this Lassi dirty is the dark rum. Bonus points if your bartender can make the lassi using Old Monk rum, which is a very popular rum in India. The food is ideal for hotter months, and pairs well with aloo paratha, chhole bhature and even with makki ki roti and sarson ka saag.  
For a detailed recipe, tap here.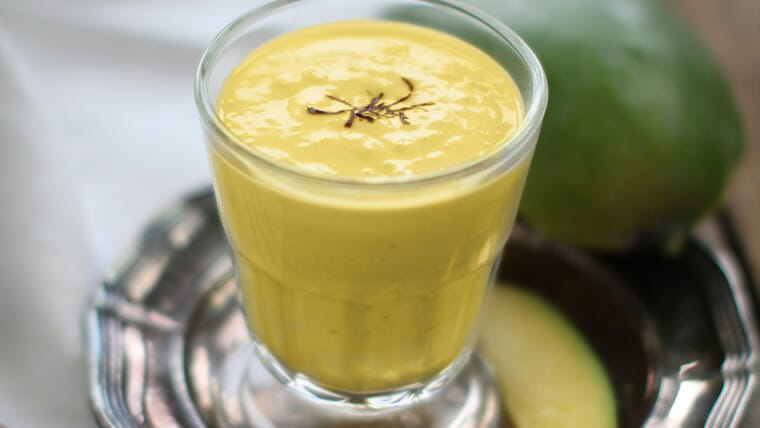 Inspired by the espresso martini, the Chai Espresso Martini adds a simple Desi twist to this cocktail that tastes good, gives a buzz, and picks you up. The cocktail's ingredients basically look like an espresso martini, plus some added chai syrup and chai bags. The drink pairs well with light desserts and savoury snacks. 
For a detailed recipe, tap here.
The Jal Jeera Mojito is a dirty take on Jal Jeera, a non-alcoholic drink. The Jal Jeera Mojito is a cold drink, mixed with ice, club soda, lemon juice, mint, chutney, and Jal Jeera Masala Mix. The last ingredient is alcohol. Either a higher grade Vodka (e.g. Grey Goose) or White Rum is recommended.  The drink will pair well with savory snacks like samosa and gol gappe/pani puri. 
For a detailed recipe, tap here.
The Iced Chai White Russian is exactly what it sounds like. A Desi appropriation of a European drink (technically, the White Russian isn't even Russian!). Once again, the Desi-version is distinguished through the addition of Chai bags, half & half, and some cinnamon. The drink pairs well with something meaty and/or flaky, so maybe a hearty samosa. 
For a detailed recipe, tap here.
Nimbu Paani is essentially a spiced-Indian limeade. The drink is once again, a perfect summer drink (just as many Desi drinks are). Your bartender can make it with lime juice, sugar, black salt, chaat masala, pepper powder, Triple Sec Orange Liqueur, Tequila, Black Salt, and some mint for garnish. We have no idea what to pair this one with 😂.
For a detailed recipe, tap here.
That's all we have for now. Want recipes to all these cocktails? Fill out the form below!