For the last 3+ years, PlanEvents.ca has been offering its listing services for free.
Today, we are announcing the launch of our paid package program. We are launching with one paid package, for now. This paid package is referred to as our Basic Listing Package, and is $20/month.
You can see a great example of a Basic Listing by viewing Maharaja Pagdi & Swords' listing. You can also see a screenshot of the listing, to the right.
Before we share more details, there are a couple important points to note:
For vendors who have already claimed their listings prior to 7/25/2022, we will be grandfathering you in to our Basic Listing Package program. In other words, you will get the package for free.

 

This is our way of thanking you for your support over the last several years.
For vendors who did not claim their listings prior to 7/25/2022, your listings will be set to be a Free Listing Package. Over the upcoming weeks, these listings will be transitioned to the Free Listing Package.
Over the coming months and years, we plan on building out new features. These new features will be based on what vendors and couples request.
To be transparent, these features will likely end up being in one of our existing packages and/or new package offerings.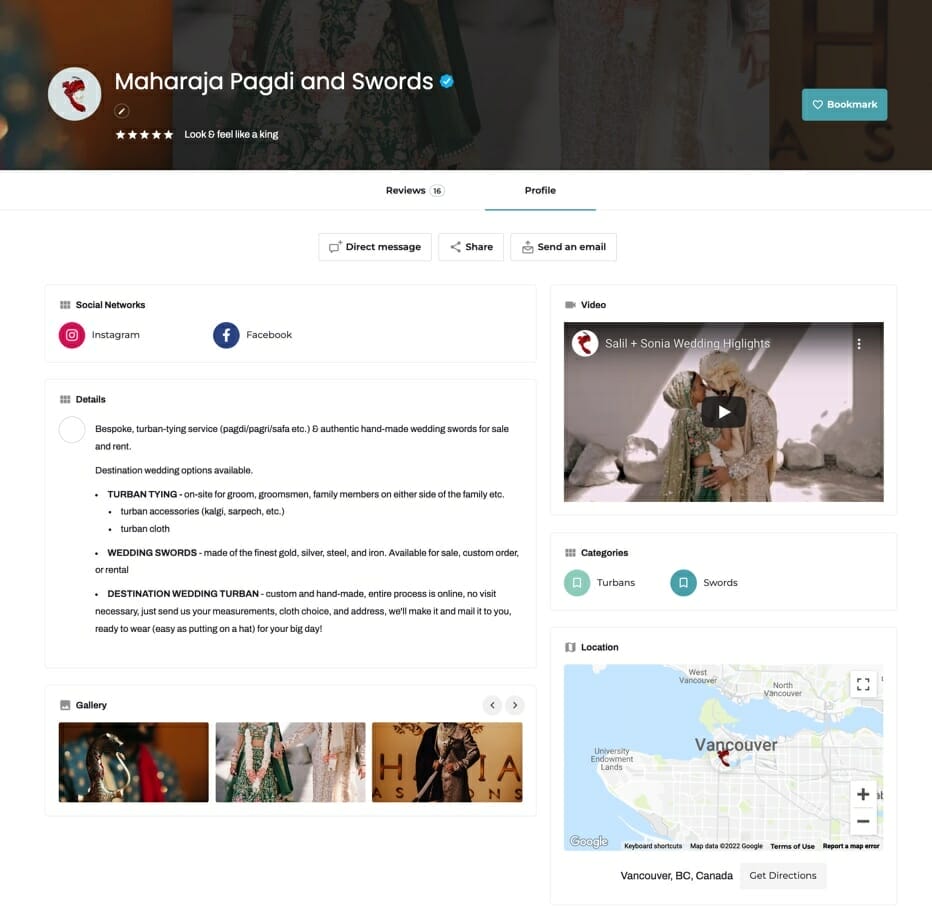 Over the next month or so, we will slowly be making platform changes that will resulting in unclaimed listings to be updated to be using the free package.
Interested in learning more about getting setup with a Basic Listing package? Let us know by filling out the form below!